I haven't made a Dining with Danna post since before the break… I have hit a little bit of a bump in the road. My workplace is having a workplace weight loss competition and I have entered in it! The competition is only 3 short weeks which means I am going to have to make some BIG changes to how I eat and how I exercise if I want to see any type of results ( sigh). For those of you who know me, you know I like carbs and sweets, so the next few weeks will definitely be challenging.
The main reason I haven't been posting as many food posts is simply because I haven't been eating a lot. For the first week of this weightless challenge, I have been eating a lot of plain salads and bananas… NOT a healthy eating plan!
Something had to change. I need to start up my blogs again as well as eating better. SO, in the last few days, I have been web surfing to find recipes that will be beneficial to my health as well as my food blog.
I am looking to make and eat foods that are nearly carb-free, fresh, and clean. I am going to try and cut out pasta ( The agony!!) and substituting it with spaghetti squash. This plant is an ingredient I see a lot all over food blogs. Here is a site I found that explains how to cook a spaghetti squash in a simple way.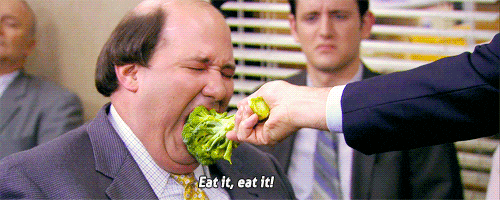 For breakfast, I typically eat raisin toast or some other carb. I am going to turn to making smoothies for breakfast from here on out. This site is a good starting point for making smoothies and walks you through the do's and don'ts of how to make a smoothie!